This weekend thousands of people will descend on the Lake District to take part in the Great North Swim, in Windermere, just down the road from the Three Shires Inn. The event has grown in popularity as more and more of us have discovered the joys of outdoor swimming.
In the Lake District, of course, we're spoiled for choice when it comes to places to take a dip.
However, it's always helpful to get a bit of advice from an expert before taking your first foray into the water.
We caught up with local swimming coach Vicki Mccreadie to ask for a few tips.
You can book a session with Vicki by going to www.vickiandlouieguidedwalks.co.uk or emailing Mccreadievicki@gmail.com
So, Vicki, what's your advice for someone taking their first steps into open water swimming?
Everyone has to start somewhere. To be best prepared, comfortable and take away some of the barriers to trying, the best thing to do is book an introductory course with a qualified guide. In the Lake District there are plenty of open water swim coaches or lifeguards ready and waiting to support others to safely access the water.
There are also plenty up and down the country and this way you can pick their brain with all the questions you have, then use this information to further yourself and continue on without them. There are also hundreds of swim groups and free mental health swims you can join and, if you stand long enough next to a body of water, you'll soon find someone who swims. Don't be afraid to ask them questions; usually swimmers are a friendly bunch and they all started out where you're standing now.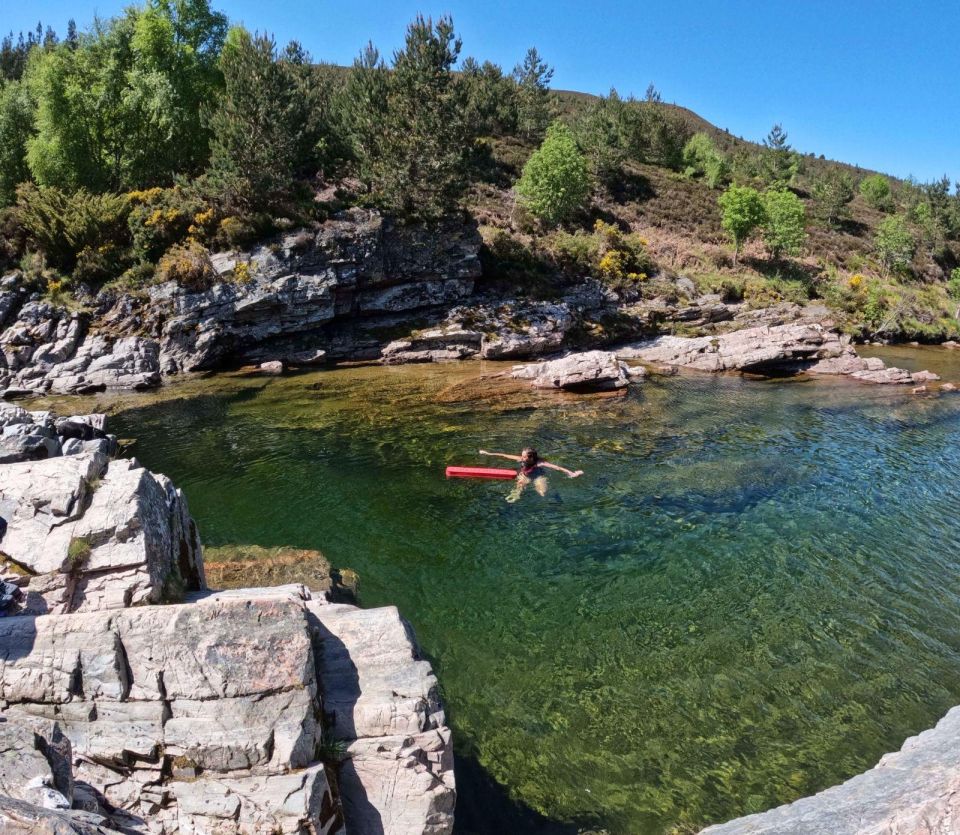 The more you do something the more experience you gain, especially if you surround yourself with the swim community. You'll learn from coaches and peers and then you should make individual decisions on what you'd like to achieve.
If you're there for the cold water benefits then two minutes is all it takes to unravel all the positives from a dip. If you're wanting to work on skills, then again I'd suggest a coach to give you the foundations and help you progress. I attend a triathlon club in the pool on Mondays and this is great for technique.
What are some of the mental and physical benefits?
Open water swimming has long been associated with multiple health benefits and now the science and studies are there to back this up. Cold water stimulates a natural response from your body and skin receptors and sends messages to your brain about the temperature change.
In turn this activates the nervous system's response of releasing chemicals into the body including dopamine, serotonin and cortisol. All of this contributes to a stress reaction and this stress reaction is the key. Voluntarily putting yourself in a position of a small amount of stress can build up your tolerance, transferring to your ability to manage stress in your everyday life and helping you to become more resilient in challenging times.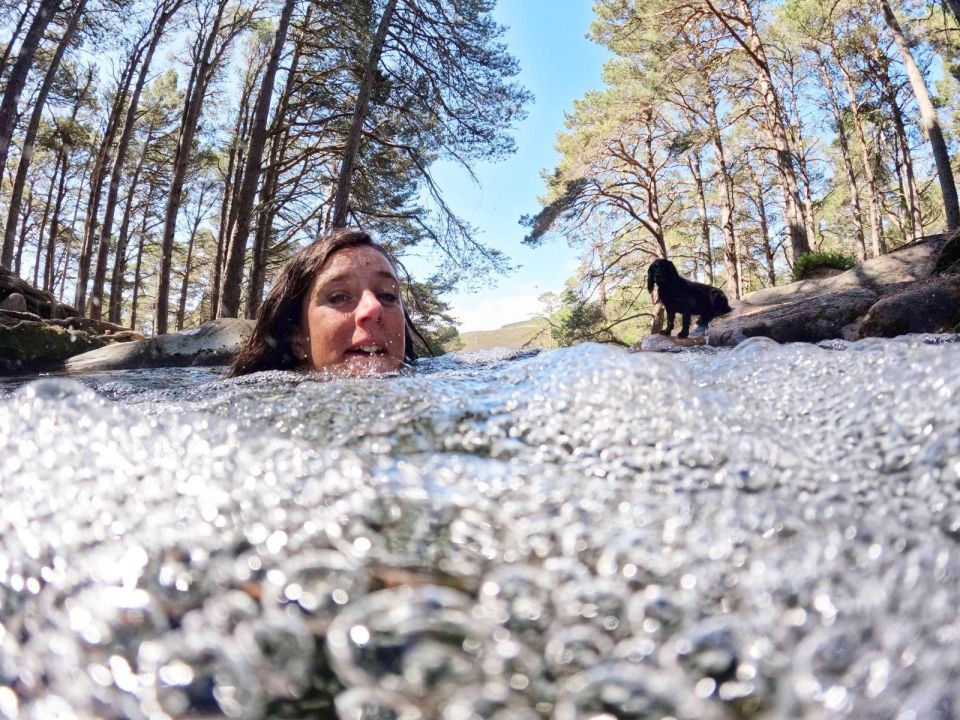 Opting to put yourself into a challenging situation can build confidence and works on our fight or flight responses. Spending time in green and blue spaces can help calm your mind. The after swim high is real as the release of dopamine, a happy hormone, gives you a natural buzz and an immediate smile.
Having a shared experience with others helps us to find common ground and to step away from the everyday hustle and bustle. It grounds us to that very moment as your mind and body can only concentrate on the swim or the challenge of the cold and how to overcome it. The exposure to the colder water can also reduce inflammation and is known to increase white blood cells, building your immunity.
Where are some good places to get started?
You can swim in many different bodies of water, in the lakes, rivers and coastal waters around England, Scotland and Wales. There are also inland waters and ponds specifically for swimming. Prior to going swimming some research is necessary and there are a huge amount of resources available.
If you're unsure about this there are many peer-led swim groups all over the country. A number of swim coaches and guides offer introduction courses to help you get started with the correct knowledge and understanding. You should avoid reservoirs and private land and be respectful of the natural environment and remember to leave it better than you found it.
What should people do to stay safe?
It is important to be seen when you are swimming, so a tow float is an unarguable piece of equipment for me, in all circumstances. This is alongside a bright swim hat or bobble hat, which keeps you visible to other water users.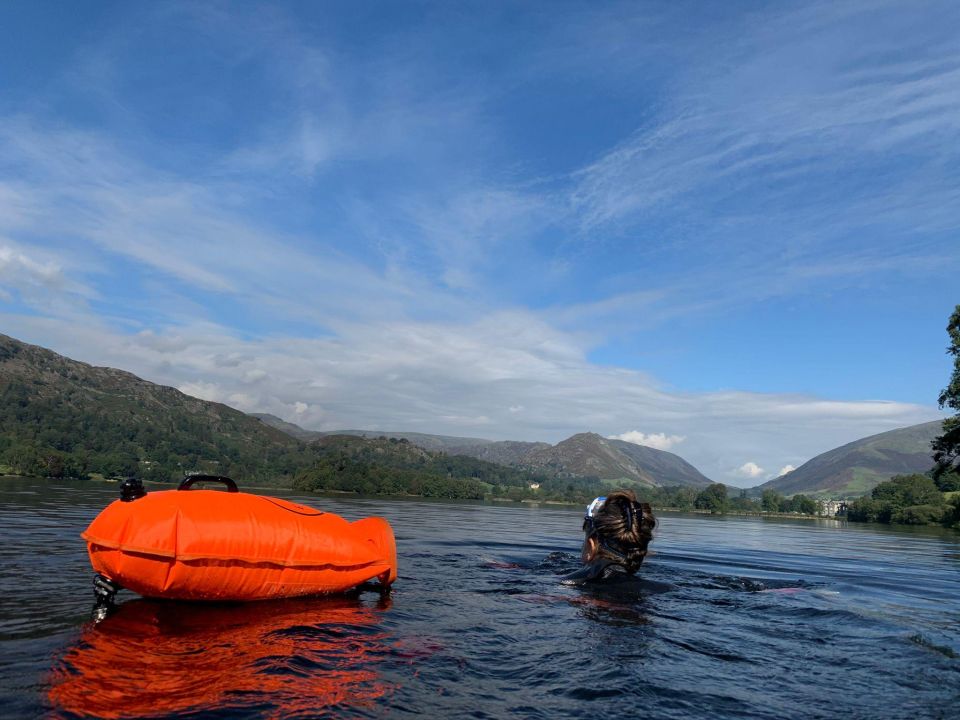 You need to know your entry and exit points are safe and achievable before you get in. If you want to get into cold water swimming then find a local expert or club that are happy to show you how to stay safe and reap all the benefits.
Check the weather before you go, learn about your local spot, ask other swimmers and swim with other people. Never make it a competition. It is all about you and benefiting your health, so don't get sucked into what others are doing and enjoy the moment.