See the Lakeland Fells from a whole new Perspective
It's easy to think that clambering up rock faces is the reserve of pure adrenalin junkies but climbing can actually be as hard and scary or as easy and fun as you want to make it. There are countless routes in the Lake District which simply offer an enjoyable and satisfying way to get a different perspective on our wonderful fells (without a wobbly leg or sweaty palm in sight!).

Heading out into the Hills?
If you're planning a mountain adventure in the Lakes, check out our webcam to see the weather conditions before you leave home.
Check the weather on our webcam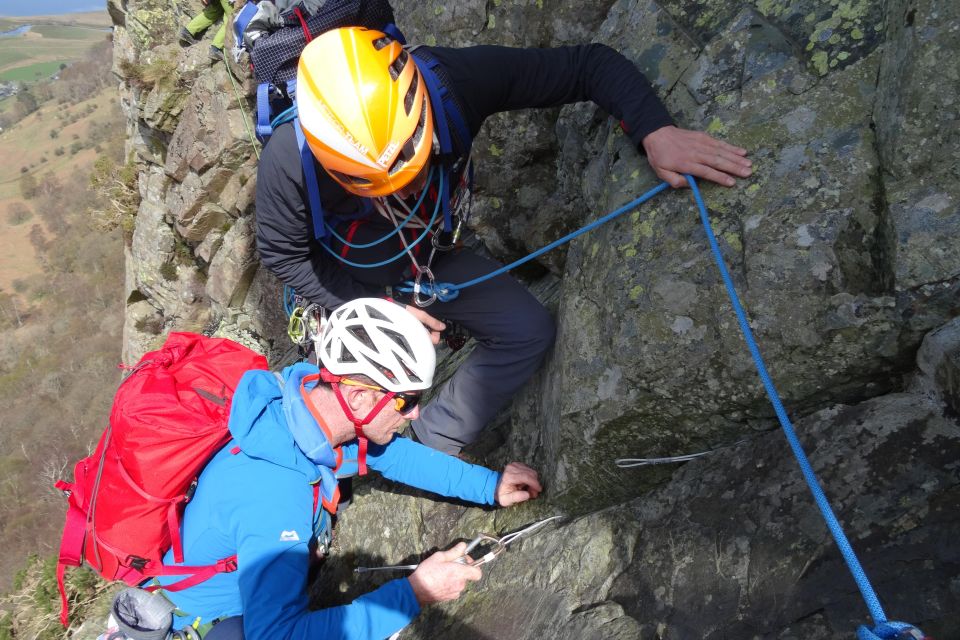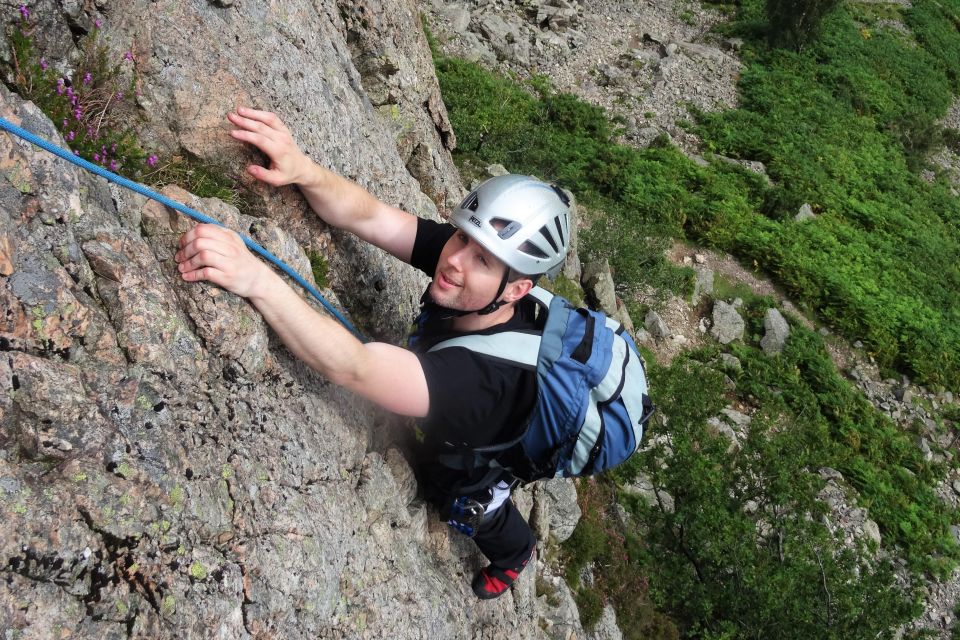 The Three Shires has teamed up with the International School of Mountaineering, based in Kendal, to offer guided rock climbing and courses combined with our top notch food, drink and hospitality.
Many of the most renowned crags and routes in the Lake District are within easy distance of our front door and the ISM have more than 50 years experience helping people get their first foothold in a lifetime of climbing. At the same time, if you're an experienced climber looking to learn new skills or push your grade, their team of qualified instructors are also able to help.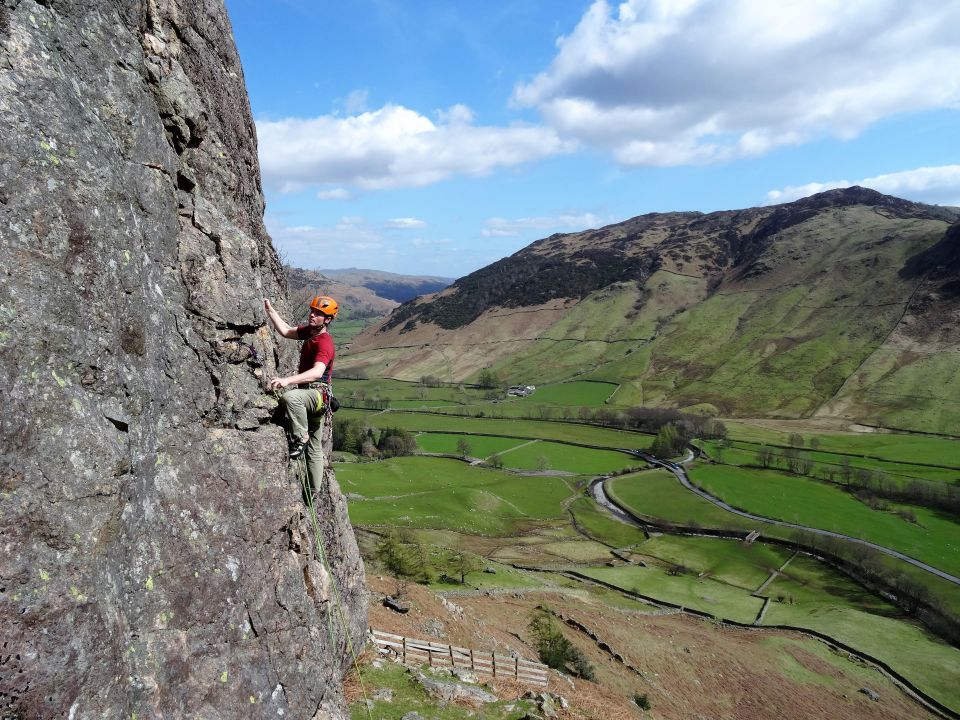 Courses vary from an introduction to the basic skills and techniques required to climb outdoors safely, to preparation for your first Alpine trip or one-to-one guided days out honing your skills. ISM's guides can also be your passport to ticking off your first few routes from Ken Wilson's famous coffee table book 'Classic Rock', which lists some of the best climbs in the UK. Crags included in the book - such as Gimmer, Scafell, Bowfell and the Napes - are all within a few miles of the Three Shires Inn.
Whatever you choose to do, you can rest assured - as always - we'll be here at the end of the day ready with a warm welcome, cold beer and well-deserved hearty meal.
World Class Climbing in Langdale
Let the experienced guides and instructors from the International School of Mountaineering introduce you the rock and crags of Langdale.
Book your experience today