Well, here we are again! Another year, another lockdown but, hopefully, this time with some light at the end of the tunnel.
Running the Three Shires Inn over the last 12 months has required the footwork of Nijinsky as we've adapted and reacted to all the new rules (most recently with only a few hours' notice). But at least we've got used to living on our wits and the unpredictable has now become a kind of norm.
And, just as with the previous lockdowns, we'll be making sure we put this one to good use.
Firstly, after a somewhat hectic year and another in prospect, we are going to try and relax a little. One feature of lockdowns (OK, with the exception of November) seems to be that the weather takes mercy on us and we've been loving waking up to all these snow-dusted, crisp winter's mornings and heading out for a walk. Being limited to a single hit of daily exercise outside in Little Langdale is not too much of a hardship thankfully.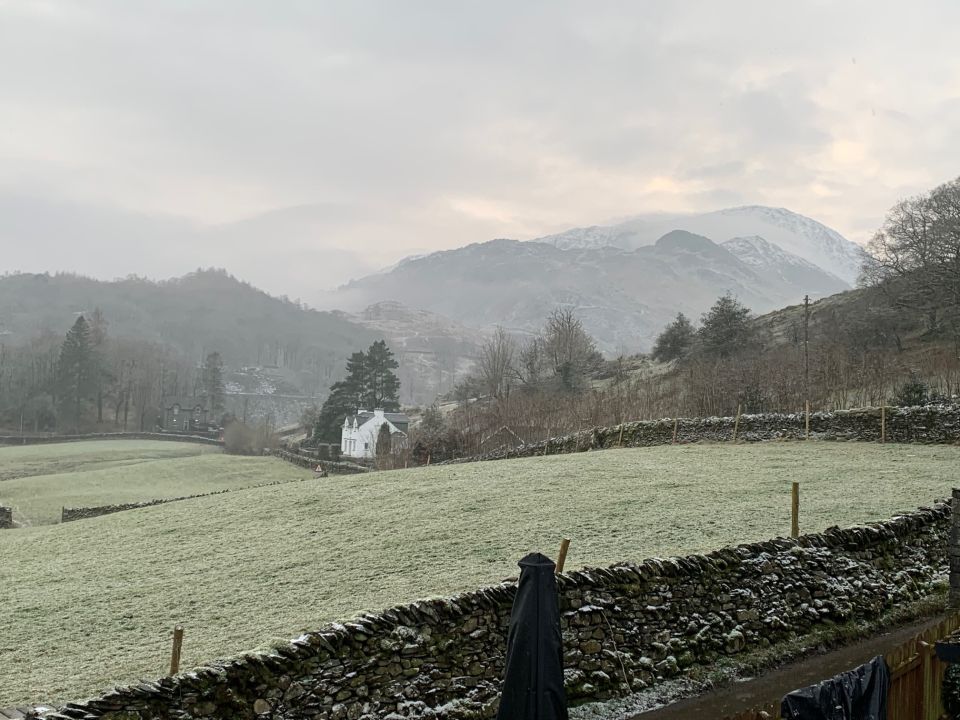 Secondly, we're getting to work on making improvements for when we eventually do invite you back. Work is beginning on renovating two of our nine rooms and we're also converting the flat next to the inn into a dog-friendly suite. This will be our first doggy friendly accommodation, meaning we can begin welcoming a few four-legged guests in 2021.
As always, we can't wait to welcome you back to enjoy all the activities and beauty that Little Langdale has to offer. But, for now, stay safe and see you soon!