Lake District Webcam
For weeks now, newborn lambs have been stumbling and skipping around the fields by the Three Shires Inn, while every morning and evening we are serenaded with a chorus of birdsong.

The trees are coming back into leaf after a long hibernation, with bluebells showing their heads in the shade of the trees, and clusters of primroses and forget-me-nots colouring the fields and hedgerows.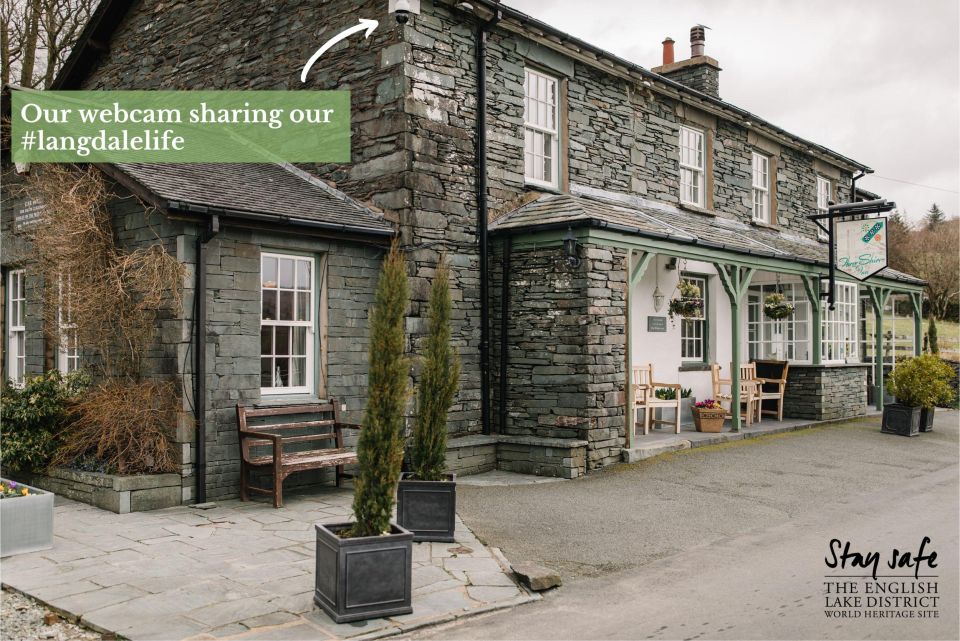 With all of us facing restrictions on travel, we have never felt so fortunate to call Little Langdale our home and have such beauty on the doorstep.
We know it's a very distant second to being here in person, but since the coronavirus restrictions came into place in March, we have seen hundreds of people choosing to use our webcam to get a glimpse of life here in the valley.
Our webcam constantly scans the surrounding countryside of Little Langdale, with views towards Little Fell and Cathedral Quarry and across to the distinctive peak of Wetherlam and the beginning of the Coniston fells.
Why not take a look yourself and see what you can spy?

This is a tough time for so many at the moment and we hope the webcam can give you at least a little flavour of the Lake District, to inspire your future visits. This crisis will come to an end and the Three Shires Inn will be here waiting to welcome you back to enjoy everything the area has to offer.

A Flavour of #LangdaleLife
Follow us on Instagram to see our photos from Langdale with the hash tag #langdalelife
Imagine yourself in Langdale
Stay safe and see you soon.