Dunmail Raise is well-known among Cumbrian locals as the divide between the north and south Lake District. The main road of the A591 crosses the pass just north of Grasmere and, to the west of the road, the distinctive and inviting shoulder of Steel Fell leads upwards into the hills.
This loop begins and ends in Grasmere, heading over Steel Fell, before circling around the heads of Far Easedale and Easedale then dropping back into the village via Blea Rigg. There are some very steep sections en route, plus some boggy ground underfoot. Even though none of the terrain is particularly high, it can be quite confusing, especially in bad weather. A map and compass and navigational skills are essential.
Grasmere to Ghyll Foot
The walk starts by following quiet lanes from Grasmere to the farm at Ghyll Foot.
From the centre of Grasmere village follow Easedale Road west. Turn right to follow the lane of Helm Close and keep on following it until you reach a crossroads. Go left here and follow a lane until you reach a fork where the tarmac heads quite steeply uphill to the left, with a wooden signpost on the wall pointing to Greenburn.
From Ghyll Foot to Brownrigg Moss
Follow the tarmac lane up the hill, passing through metal gates by cattle grids, and then skirting a little cottage at the top. The tarmac turns to gravel just past the cottage. Here a path heads into the valley above Greenburn. However, our route takes the path which heads uphill next to the wall.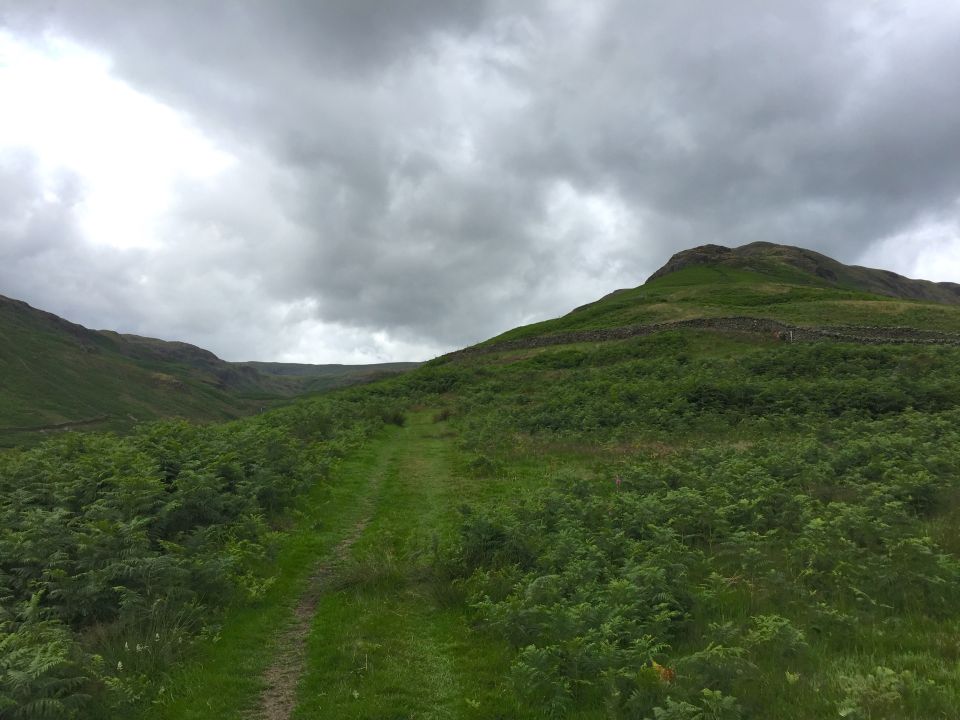 This path climbs gradually and sometimes steeply up Steel Fell, with views improving all the time, and eventually emerges onto its summit at 553m. From the summit cairn head west, following a narrow path and a line of old metal fence posts.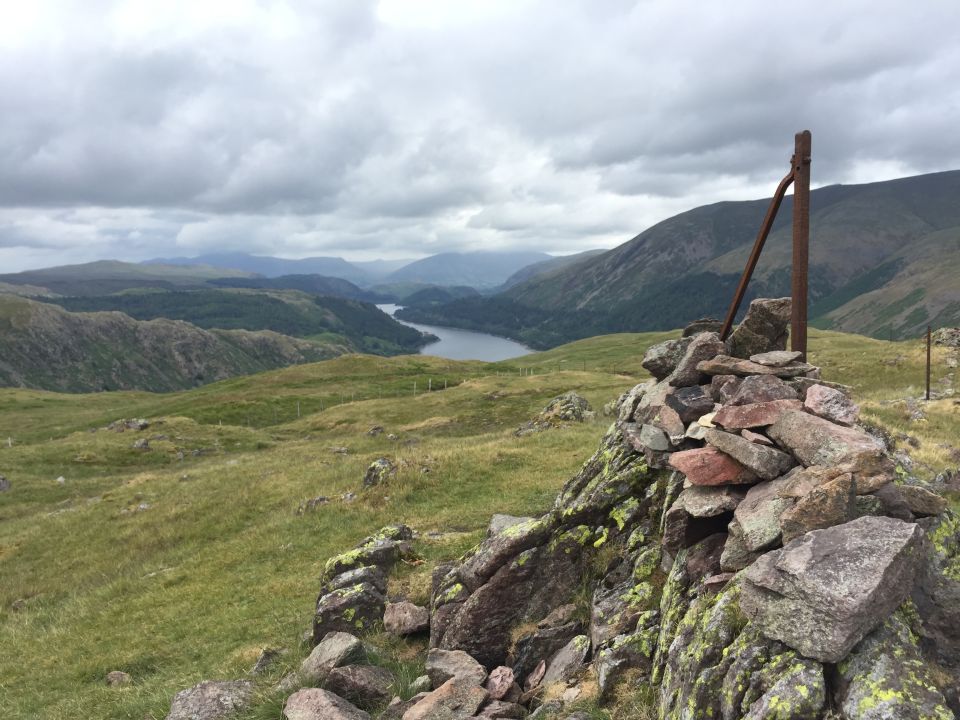 The fence posts provide a handy guide as you circle around the head of Greenburn. The route passes a couple of tarns before reaching the tarn at Brownrigg Moss. The tarn stands at a crossroads of mountain paths, with the main Coast to Coast route dropping down into Far Easedale to the east and climbing upwards towards Greenup Edge in the west.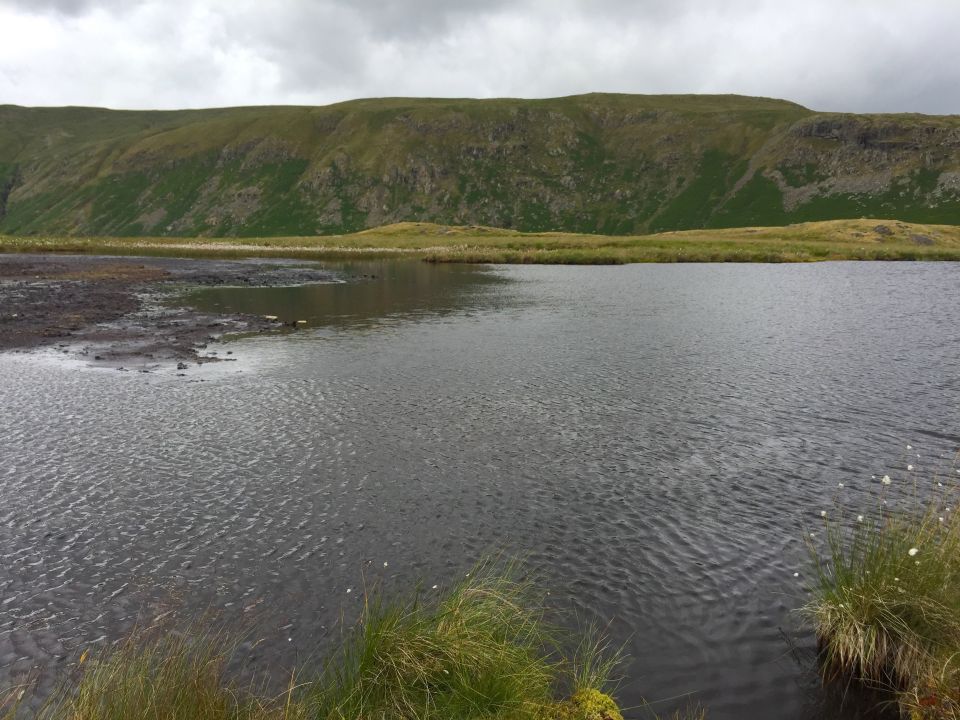 Brownrigg Moss to Blea Rigg
Our route heads in a southerly direction, following an indistinct and boggy path, which winds uphill by a beck. This is quite a hard path to follow at times and a compass bearing is useful in bad weather. However, for a start it does continue to roughly follow the line of old fence poles which provide some guidance.
After an initial steep section, the path flattens out beside the beck. Follow the path beside the beck and continue heading south to pick up the cairned path which drops down in a south easterly direction from Sergeant Man above.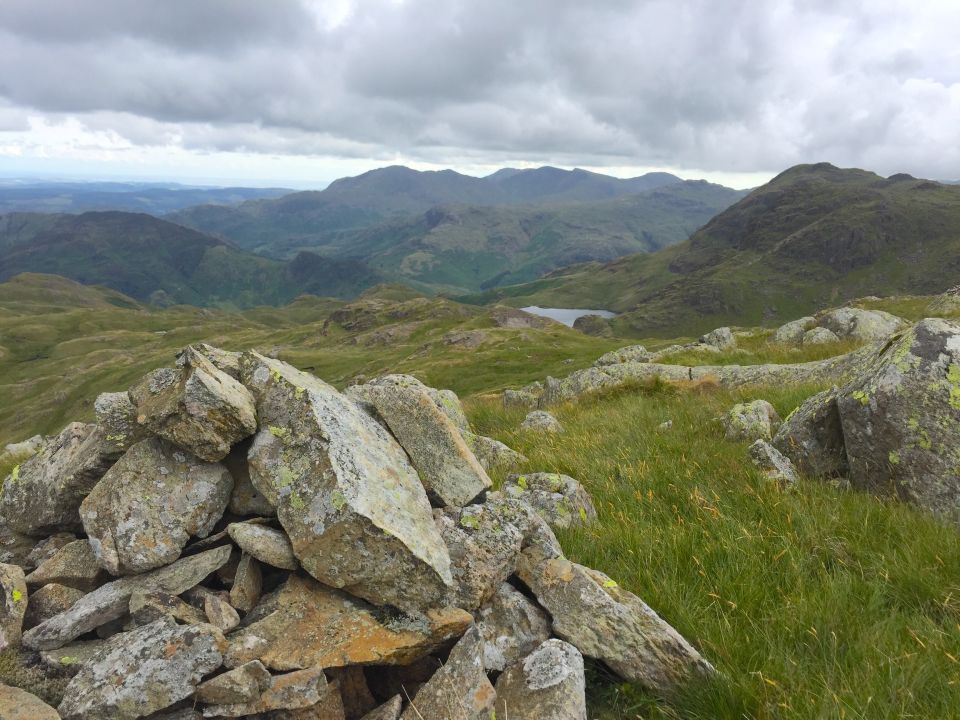 You will then reach another crossroads. One path drops east into Easedale, passing Codale and Easedale tarns, with another continuing south towards Stickle Ghyll. Our route takes a south easterly path, skirting the top of Blea Crag towards Blea Rigg. However, there is also the option here to head down into Easedale and continue following the path back to Grasmere.
Blea Rigg to Grasmere
Blea Rigg makes up part of the ridge of land that rises between Great Langdale and the Vale of Grasmere. Many paths criss-cross and intersect this ridge and, no matter how many times you walk it, you always seem to go a slightly different way.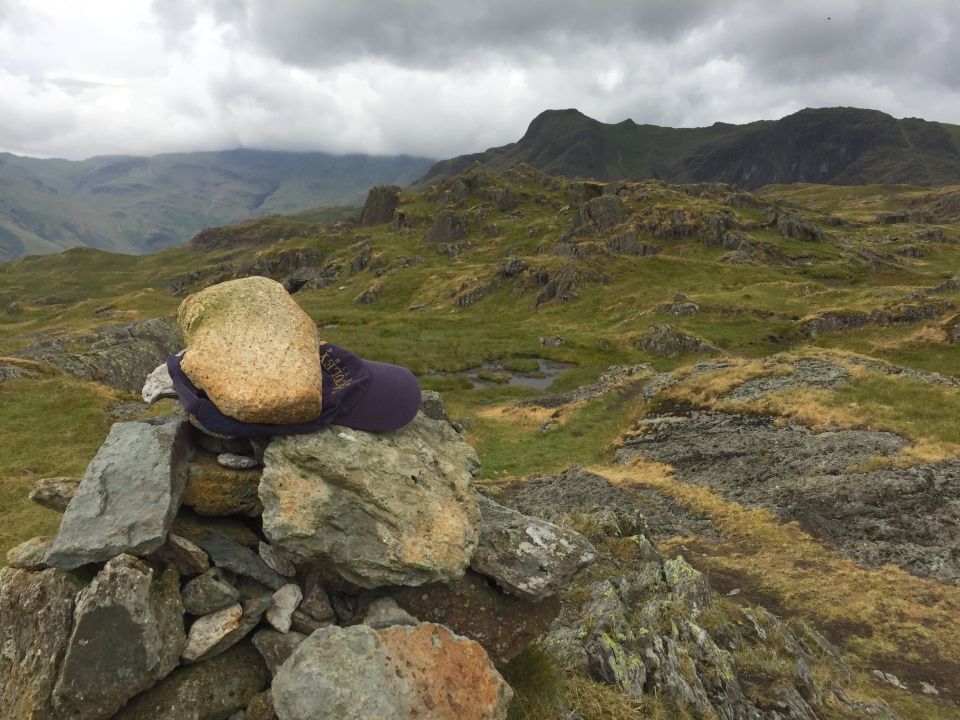 However, this is no problem as long as you keep heading in a roughly south easterly direction and don't drop down too steeply on either side too early. Eventually the network of paths brings you to a large, dried up tarn, which is now really just a bog covered in grass and moss.
Here look for a path heading north east, in the direction of Grasmere. Following this as it descends, passing dry stone walls, through woods and then finally emerging onto a tarmac lane by a house. From here it is simply a matter of following the tarmac lane back into Grasmere village.