Things are definitely heating up in the Lake District and - even for those of us who usually like our water gently bubbling at about 30 degrees in a Jacuzzi - some of the lakes and tarns are beginning to look quite inviting, especially after a long day out in the fells. 'Wild swimming' has become all the rage these days, but - in summer at least - doesn't require anything more than a pair of shorts, a bit of bravery and some common sense.
Here are some of the best places near Little Langdale to go for a dip on those hot summer days.
Blea Tarn
Probably the jewel in the crown of swimming spots in the Langdales and definitely one of the most popular, you couldn't ask for a more picture perfect outlook than from Blea Tarn. The tarn, which is at the top of the pass going over to Great Langdale, is very easy to reach and is just a steep bike ride away. It can also be reached via a beautiful walk across the top of Lingmoor Fell. In still conditions the tarn perfectly reflects the view across to Harrison Stickle and Pike of Stickle and is an excellent spot to spend a few hours.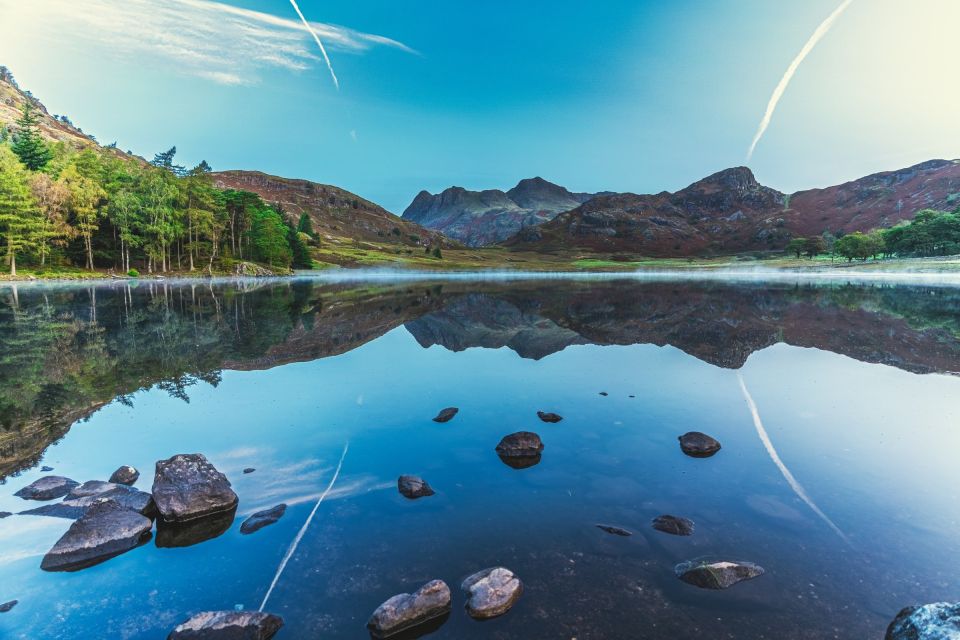 Rydal Water
Another popular spot, Rydal Water offers easy access and - despite being in one of the busiest areas of the Lake District - a pleasant feeling of seclusion. Our tip is to combine it with a walk from The Three Shires Inn to Grasmere or the summit of Loughrigg - a lovely day out. Rydal is a lovely circuit to swim and can be combined with an exploration of the always interesting Rydal Caves.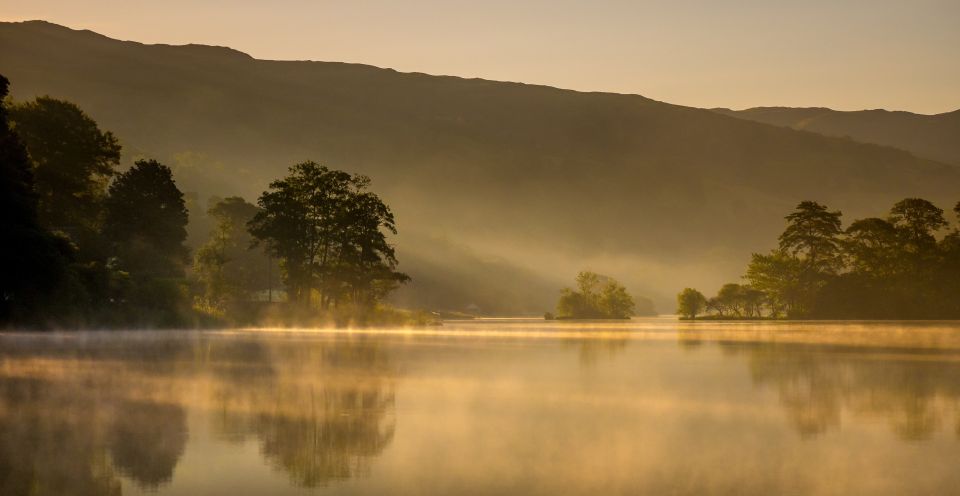 Loughrigg Tarn
As a tarn with no major rivers feeding into it, Loughrigg Tarn can offer a very warm swim, all overlooked by the lovely skyline of the Langdale Pikes. This is a popular and beginner-friendly spot and can be combined with a bike ride or walk from The Three Shires Inn to Loughrigg fell itself. A public footpath runs right below Loughrigg fell and passes right next to the tarn, making it easily accessible.
Tongue Pot
A picturesque spot with a truly wild feel, Tongue Pot in the River Esk is a great place for those who like exploring rock pools and taking high jumps. Take a trip over Wrynose and Hardknott passes - always entertaining - to Eskdale and park near the telephone box at the bottom of Hardknott. From here a path leads through Brotherilkeld Farm and along the side of the river Esk for about two miles. Tongue Pot is a big obvious lagoon overlooked by a tree and fed by a little waterfall. There are also more swimming spots to explore further upstream.
Holme Fell Lake
The short walk required to reach Holme Fell lake is well worth it and also makes it an often quiet and peaceful spot for a dip. The water also warms up nice and quickly in the sunshine. From Hodge Close quarry follow the path heading up through Holme Ground onto the fellside. The lake will soon appear.