Anyone who has been following our blog for the last year will know that Little Langdale is blessed with connections to so much of the surrounding Lake District, whether that is by road, bridleway or footpath. However, this ancient network of packhorse tracks, stone age trade routes and Roman roads means the Three Shires Inn is also perfect as a base for exploring on two wheels. There are countless options to suit mountain bikers, roadies or e-bikes and we can offer a secure lock-up and charging facilities on site.
We caught up with John Sutcliffe, from Lake District Bikes, to find out about some of the great rides on our doorstep. Lake District Bikes, based in Lowick in the nearby Crake Valley, hires more than 30 different types of bikes, as well as offering guided rides throughout south Cumbria. You can find out more at www.lakedistrictbikes.com
So, over to you John:
"The beauty of the Three Shires is that it's situated in an absolutely fantastic and picturesque place where there is access to any amount of cycling. There's a huge number of off-road trails which vary from tracks to ancient paths. This area was so well used historically by packhorses which established bridleways and created a whole network that allows people to explore the rural Lake District in tranquility away from the roads.
"There are countless intermediate rides you can take from Little Langdale on bridleways over towards Coniston and Great Langdale and there are also much more challenging routes, such as following the Walna Scar road from Seathwaite beneath the Old Man of Coniston. It's easy to reach Grizedale Forest as well, which is an absolute Mecca for biking. You've just got so many options north, south, east and west which you can explore on or off road.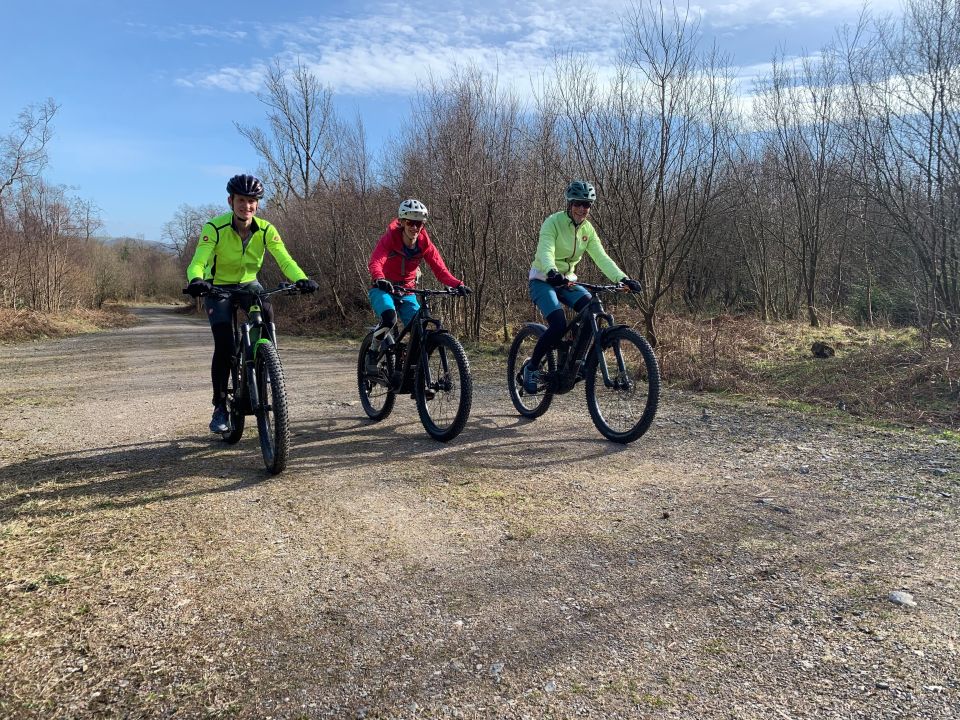 "For road bikers, the Three Shires Inn is actually on the route of the Lakeland Loop, which was voted as Britain's Best Ride in Cycling Plus magazine. It's about 40 miles and takes you all the way along the shore of Coniston Water over Hawkshead Hill and then down to Little Langdale before taking on the challenge of Wrynose Pass. Wrynose, with its 30 per cent gradient, is a real test but then you have a lovely descent to Broughton where you can stop off at the excellent Square Cafe before heading back towards Coniston.
"These days e-bikes have become very popular and that's helped introduce a lot more people into mountain and road biking. People can be confident that even if they're feeling tired their bike can still help them reach the top of Wrynose Pass. We hire bikes of all types, including e-bikes, and so there's really no reason not to get out and give it a go."
Posted:
Category: Cycling
Author: Nina