This spring we challenged you all to get out your cameras and begin snapping away to enter our annual photo competition.
We had so many fantastic entries over the spring and summer and it was extremely hard to pick a winner.
However, in the end we're delighted to say that Lisa Irving - a regular visitor to the Three Shires Inn - came out on top, with this beautiful, wintery scene.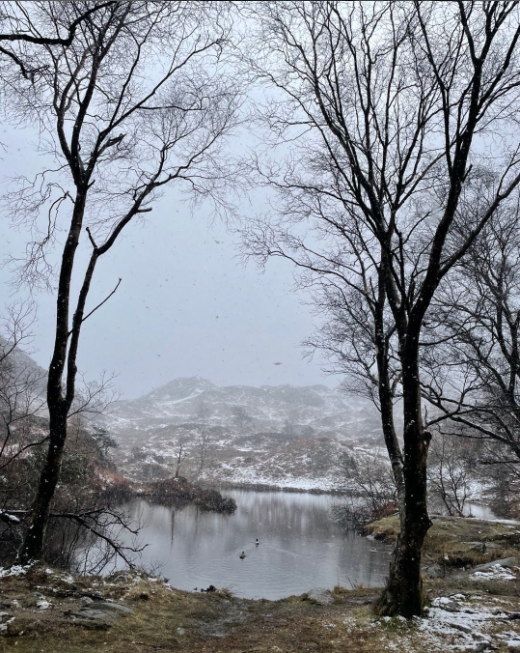 Lisa and her partner Simon, who live on the Lincolnshire Coast, have been visiting Little Langdale and staying at the Three Shires Inn for over 10 years.
She took the winning photo during a walk over Holme Fell looking towards Calf Crag.
"We must have been to the Three Shires Inn at least 20 times. It's so lovely," says Lisa.
"It's unspoilt and so quiet and we can come for the weekend and not use the car and just walk everywhere. It's such a lovely place and a real treat to stay.
"We usually go about two or three times a year, often in June and then come back in September. The picture was taken this March which was one of the first times that we've visited when it's been snowing. My goodness, it's so beautiful there when it's snowing!
"It snowed in the morning and then the clouds cleared and there was sunshine and blue skies. We took a walk over Holme Fell, which is one of our favourites. You can see all the way across to Coniston from there and we always stop on the top to spot the Three Shires Inn in the distance."
Lisa will receive a £100 voucher towards her next stay at the Three Shires Inn. We can't wait to welcome her again!