After what seems a very long time indeed, it made us extremely happy to be able to welcome guests back to the Three Shires Inn for overnight stays in May. But, as well as opening up for humans, we've also begun welcoming our first four-legged guests to our new dog-friendly suite, Busk Pike.
To celebrate its opening we've put together a list of our favourite dog-friendly Lake District walks with minimum stiles to climb over and plenty of water for cooling off on those hot days.
Rydal Water and Grasmere
Rydal and Grasmere might not be the biggest lakes, but this in no way takes away from their beauty. Easily accessed from parking at White Moss, gentle walking options abound up onto the impressive Loughrigg Terrace and to the caverns and boulders of the Rydal Caves (always a family favourite). In the other direction you can head along the shore of Grasmere and into the village itself, looping back via the home of Lakeland poet William Wordsworth at Dove Cottage. There are plenty of options en route for swimming and paddling for both humans and their best friends.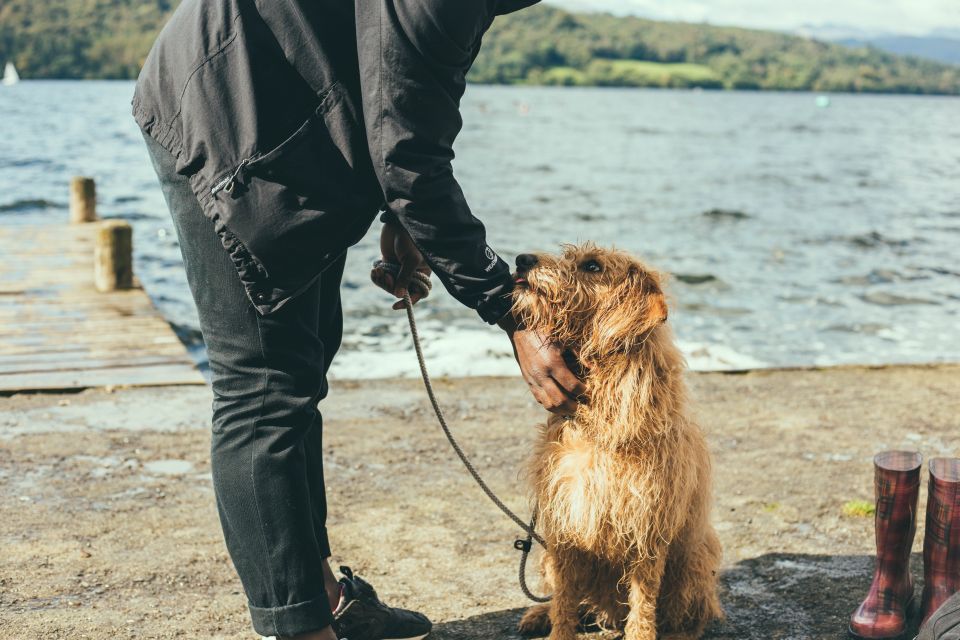 Tarn Hows
One of Lakeland's most popular spots with good paths all around it, Tarn Hows was created when a beck was dammed in the Victorian era. The 'hows' are the names of the small wooded hills overlooking the water. This is a great place to spend a bit of time wandering, relaxing on a bench and even chasing a ball or two. If you're feeling energetic you can make a day of it by walking there from the Three Shires Inn. (Check out our route suggestion here.)
Eltermere and Skelwith Force
A lovely, easy amble, right on the doorstep of the Three Shires Inn. From Elterwater a good path runs by the side of Great Langdale Beck and Eltermere before looping back around at Skelwith Force waterfall. The Britannia Inn, in Elterwater, and Chesters by the River, in Skelwith, are great dog-friendly stop-offs en route.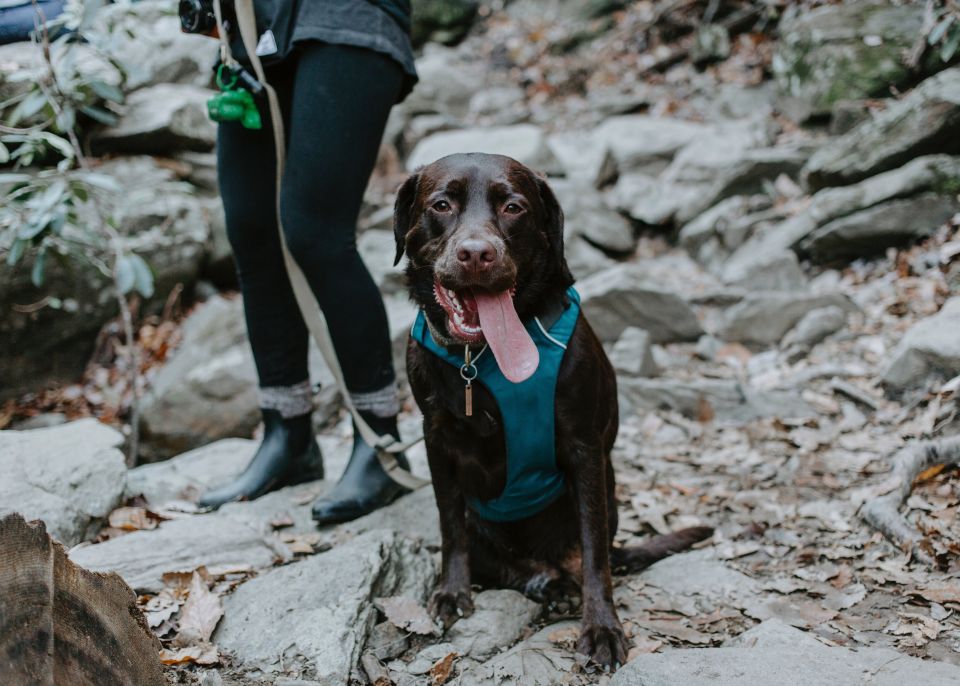 Wray Castle
Dogs travel for free on Windermere Lake Cruises (and even get their own ticket), so why not hop on at Ambleside, Bowness or Brockhole and take a cruise to Ferry House pier? From here you can take the excellent path along the west side of the lake to Wray Castle and back to the start: The perfect way to explore beautiful Windermere in style.
Boot and Stanley Force
From the village of Boot, just over the Wrynose and Hardknott passes from Little Langdale, take a short walk on good paths to the impressive Stanley Ghyll waterfall. There's lots of scope for playing in the water around the ghyll and in the River Esk and dogs are even allowed to travel on the La'al Ratty steam railway from Boot down to Ravenglass and Muncaster Castle.
Book your dog friendly stay
Separate from the hotel, Busk Pike has its own lounge and bedroom with twin beds. It features a luxurious ensuite shower room. Patio doors lead onto a private patio next to the stream, with views towards Lingmoor Fell.
Check availability