From low level strolls amid the lanes, becks and gently rolling scenery of Little Langdale, to challenging days out in the high fells - you can do it all from the Three Shires Inn.
Our situation in the heart of the Lake District means we are uniquely placed for you to explore the stunning landscape that surrounds us. Coniston Old Man, Wetherlam, Swirl How and Pike of Blisco are just a few of the fells you can reach from the door, with even the most famous of them all - Scafell Pike - possible if you're feeling really energetic.
Every autumn, the Three Shires Fell Race starts from the inn, with runners covering 12 miles and 1200m of ascent over Wetherlam, Swirl How, Pike of Blisco and Lingmoor before heading back into Little Langdale.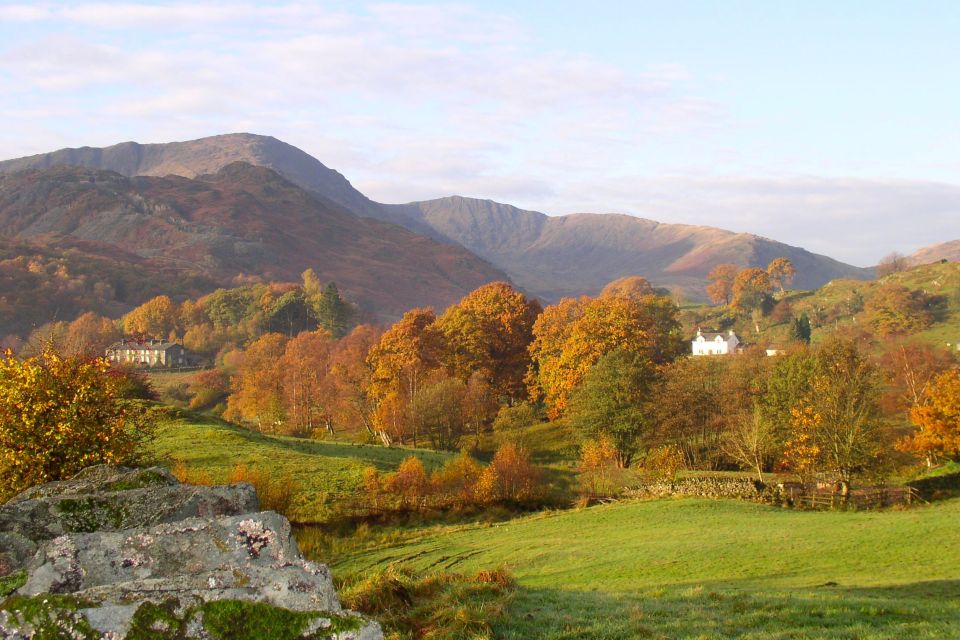 Mountain Adventures
If you're planning on heading into the mountains for a full day's adventure, we strongly recommend you prepare for the worst the British weather could throw at you! The weather can change quickly in the mountains, and the wind speed on the highest peaks can introduce a significant chill factor not felt at ground level.
Please ensure you:
Have a compass, map of your route and would be comfortable using them in the event you find yourself walking in mist.
Have sturdy footwear, ideally with ankle support.
Carry warm and waterproof clothing. We recommend you can wear different layers of clothing to avoid getting too hot or cold.
We're strong supporters of the Langdale and Ambleside Mountain Rescue Team, but we wouldn't want any of our visitors to be unnecessarily added to their list of call outs!