Many of our guests and visitors come to enjoy the great outdoors, and we have some of the country's best scenery all around us! You don't have to be a mountain mule though to enjoy many of the local walks which can be easily completed by people of all ages and ability.
Sadly we can't offer parking at the Three Shires Inn for walkers, but there are plenty of circular walks that start and finish nearby, allowing you pause for a quick pint or bite to eat in our cosy bar, or enjoy the peace and quiet of our patio.

Dogs are also welcome in the bar and on the patio, however we cannot accommodate dogs overnight.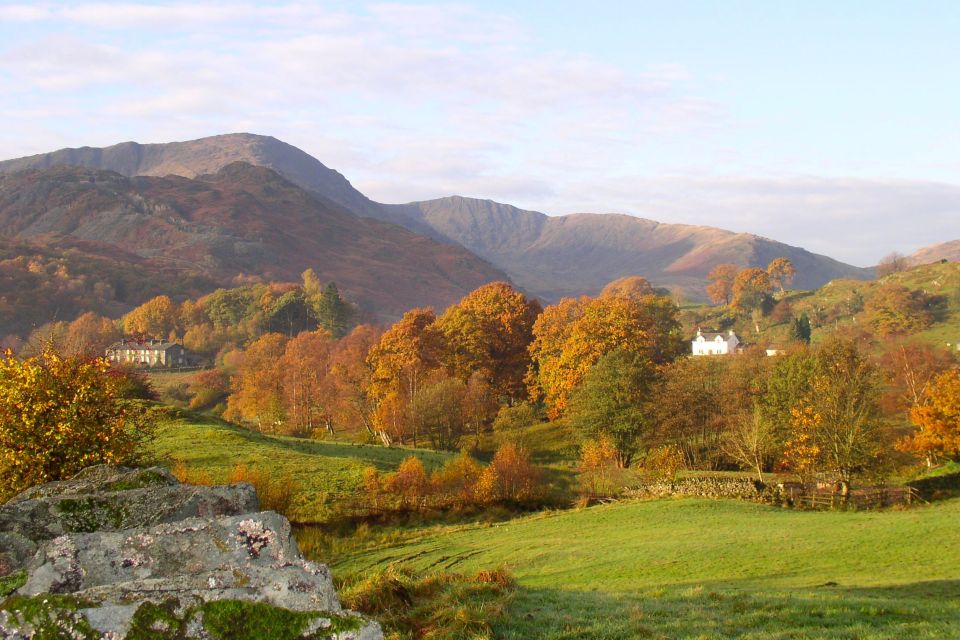 Mountain Adventures
If you're planning on heading into the mountains for a full day's adventure, we strongly recommend you prepare for the worst the British weather could throw at you! The weather can change quickly in the mountains, and the wind speed on the highest peaks can introduce a significant chill factor not felt at ground level.
Please ensure you:
Have a compass, map of your route and would be comfortable using them in the event you find yourself walking in mist.
Have sturdy footwear, ideally with ankle support.
Carry warm and waterproof clothing. We recommend you can wear different layers of clothing to avoid getting too hot or cold.
We're strong supporters of the Langdale and Ambleside Mountain Rescue Team, but we wouldn't want any of our visitors to be unnecessarily added to their list of call outs!