In our latest blog about the brewers who supply the Three Shires Inn, we caught up with Mike Meaney, from Bowness Bay Brewing, in Kendal. Among its range of beers are the ever popular and refreshing Swan Blonde, a favourite on our bar, as well as the multi-award winning Steamer IPA and its Helles Lager, which won silver at the World Beer Awards last summer.
Director Richard Husbands started Bowness Bay Brewing back in 2012, fitting brewing around his day job as a policeman. The business gradually grew until Richard could go full-time with it in 2015. The brewery has invested and expanded on its site in Kendal over the last six years, taking on new units for brewing and opening its own tap bar, The Barrel House, in 2019.
A keen mountaineer and rock climber, Mike studied at University of Cumbria, in Ambleside, before going to work at Mad Cat Brewery down in Kent. He returned to the Lake District as head brewer at Bowness Bay Brewing five years ago.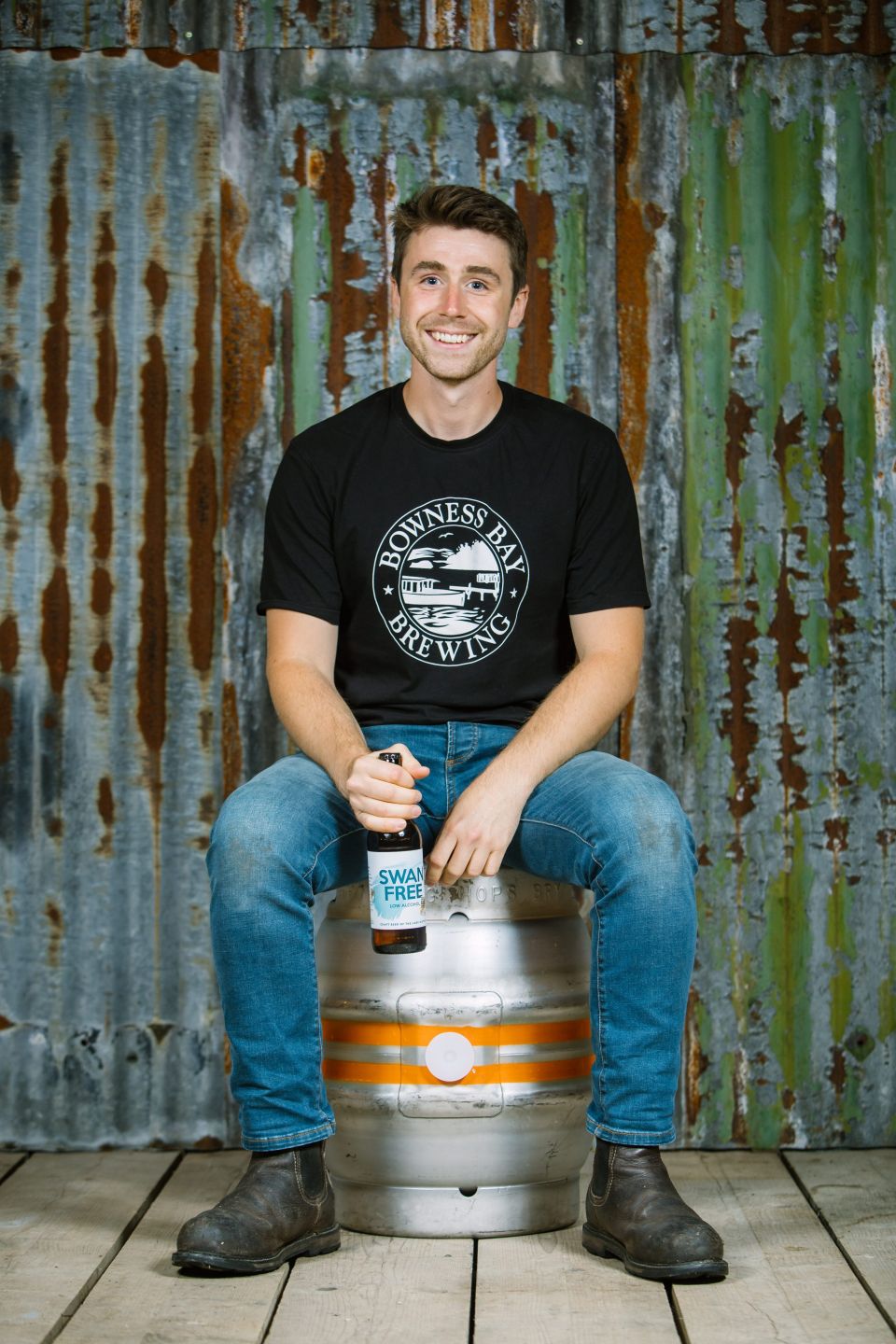 "Our two most popular beers are definitely Fell Walker, in bottle, and Swan Blonde, in cask," says Mike.
"Our third best selling beer is actually Swan Free, which is low alcohol. The market for low alcohol beer is now growing so significantly that we're trial brewing a number of others. The amount of people out there who don't want to go out and get drunk is growing, especially in younger groups.
"Swan Blonde is a combination of a very aromatic American hop combined with a really well kept English ale yeast; it's a very successful combination. There are other hops in it, of course, but I couldn't reveal them because it's top secret!
"To be a good brewer is about getting three things right; cleanliness, ingredients and the process. You need to be rigorous and consistent in keeping the equipment and the casks clean, because any slight infection is extremely detrimental to the flavour of the beer and will also affect the head and the aroma.
"One thing we're really proud of is how long we keep using our yeast. We are constantly regenerating from a single strain over several years and that's testament to what a clean and healthy environment the brewery is. How well you keep the yeast and the particular strain you use are vitally important to the end product.
"We use the best processing malt we can find with an excellent consistency. The yeast, the malts, the hops all have an impact on the final flavour, but the way you use the equipment, the conditioning time and even the shape of the tanks makes a difference as well.
"We invested in a whole new brewhouse in 2019 and we're almost at capacity on that two-and-a-half years on. We have seen rapid growth over the last few years, based on a really solid backbone of cask sales at places like the Three Shires Inn and all across the Lake District. Hopefully this will only continue in 2022."